Volunteers are the BEST!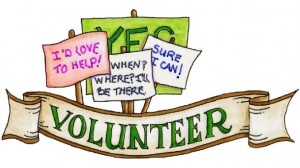 The opportunities that we provide for our students would not be possible without volunteers.  There are a variety of ways you can contribute from small tasks to large ones.  Any and all assistance is greatly appreciated.
Volunteers are needed for the following initiatives/events:
Trunk-or-Treat / Pumpkin Patch Chairperson and Volunteers
Holiday Shop Volunteers
Staff Appreciation Week Chairperson & Volunteers
FUN FAIR Chairpersons & Volunteers
Beautify Browning Chairperson & Volunteers
Restaurant Night Coordinator
General Event Volunteers
6th Grade Wall Mural Chairperson and Volunteers
Box Top Coordinator
If you are interested in volunteering, chairing an event, have an idea to share, or would like more information, please send one of our parent leaders an email or contact us.  "It takes a village raise a child" and give them the best learning opportunities possible!