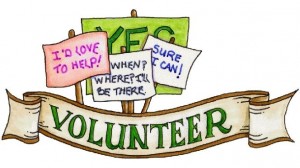 Graduation is growing near and we have only heard from a few of you.  To those who did reply, we thank you!!!
However, we are still in need of many items to make this a huge success.
If you are willing to help us out, please let us know ASAP.
We need your responses no later than Thursday, May 30!
We are trying to finalize the food for the reception.
Please remember that next year it will be our children graduating and us sitting back with tears!
Thank you in advance for your help!
Below are the items we still need:
___________              Cookies – please indicate quantity willing to donate
___________              48 packs of small water bottles
___________              Cash Donations (for additional food items, supplies, etc.)
For those that have already committed to donate food or cash, please send to the school by Wednesday, June 12.
If it is a nonperishable item or cash, feel free to send earlier.
If you have any questions, please feel free to email me at [email protected] or call/text me at 586-719-1302 or Jennifer Antwon @ [email protected].
Thanks so much for your generosity!!