Welcome Back to School Browning the Best students & staff!  This year, we will be encouraging our students to explore the world!  In so many ways, the world is their canvas so we hope to help broaden their horizons by introducing them to different cultures, languages, customs, etc.!  Please join us for the many family fun events &/or help us incorporate this theme into activities throughout the school year.   Keep an eye out for our monthly newsletters, check the PTA bulletin board outside the office, &/or visit our website (www.browningpta.org) for a listing of upcoming events!
One of our highest priorities as a community is our children and their education.  Supporting your PTA is just one step you can take to help our students, staff, and school succeed.  We have a lot of fun and educational activities planned this year to supplement the classroom environment.  Just a few examples include:
Field trips
On-Site Learning Opportunities
Balloon Launch
Pumpkin Patch
Donuts with Dad/Muffins with Mom
Support School Clubs (i.e. Recycling, Student Council, Junior Honor Society, etc.)
Picture Lady Program
Assistance with items not covered in the dwindling school budget (i.e. classroom needs, staff appreciation, 6th Grade Graduation, service/safety squad, etc)
By sharing ideas about programs, activities, and opportunities that benefit our children, we can strengthen the connections between our children, parents, staff, and the community.  TOGETHER, we can make a difference.
Every parent, student, and staff member at Browning Elementary is a member of the W.B. Browning PTA!
What is the PTA?
The Browning PTA is a local group of concerned parents, students, teachers, and staff dedicated to improving the learning environment and strengthening the connection between home and school.  Our focus is to provide opportunities for parents and teachers to work together to support the education & social well-being of all of our students…..NOT just fundraising!   It is our goal to build the kind of community where everyone feels welcome, valued, and a part of the "team."  In 2012/2013, we hope to provide outdoor learning environments for students, staff, & families to enjoy (i.e. trails, gardens, new playscapes & fitness equipment, and much more.)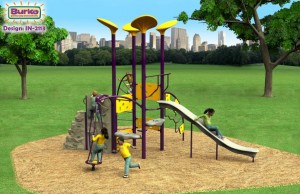 Why should I get involved?
Research shows that when parents get involved in their children's education, good things happen.  Grades go up, test scores go up, and discipline problems go down.  Children with involved parents are more likely to graduate and go on to higher education.  Schools with strong parent involvement are more successful, and teachers report it's a much better working environment.
There are many reasons to get involved. Here are just a few examples:
I like to have a voice in school decisions that affect my children.
I get the chance to meet and share ideas with other parents & the Browning staff.
I can help bring opportunities to the students that they may not otherwise have.
It keeps me updated with information about the school.
It shows my kids that school is important & worth my time.