BoxTop$ – Keep on Clipping!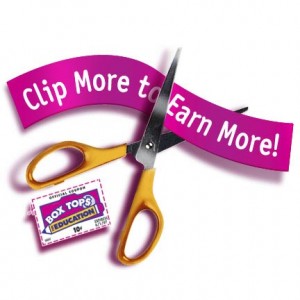 Since 1996, America's schools have earned over
$375,000,000!
Browning families saved enough BoxTop$ to provide >$2000 in 2011/2012 school year! The average school earns only approximaely$408 .
Last year's Fall BoxTop$ Collection Contest generated >$1800! Keep clipping & snipping!  Our next contest will kick off after school starts & the top 3 classrooms will receive a class party!
Visit BoxTop$ for Education & see how you can help raise even more $ for our students.
We greatly appreciate Brenda Cox volunteering to coordinate this year's BoxTop$ collection contests!  If you are available to help clip & count, please contact her at [email protected].